Australians don't realise
has infiltrated their culture.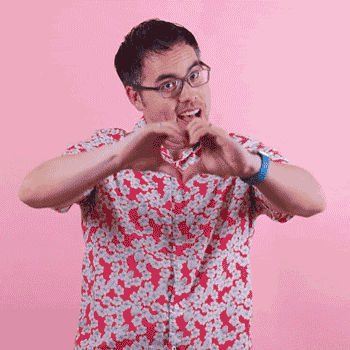 Let's show people how much they "love" fossil fuel, opening up a provocative dialogue about the Fossil Fuel Non-Proliferation Treaty.
Through provocative communication, we drive traffic to a website where Australians discover how much they actually 
After that, they are able to send a
pre-designed template e-mail
 to their MP pressuring about the treaty.
There's a new brand in place.
Now it's possible to wear and show your love. A conversation starter.
#jointhemovement
D&AD Shift Programme |
Brief 2 (brief in a day)
AD |
Raf Potenza
Team | 
Andrew Riis, Jess Stapleton
ECD |
 Irnin Khan, Bridget Jung, Jonathan Kneebone
Although I have worked as a freelancer in various Facebook/Meta hackathons as a Motion Graphics Designer (and loved it!), this 'brief-in-a-day' marked my debut as an Art Director in an event with a kind of hackathon vibe.

While the tick-tock sound in our heads was something familiar that gives me fuel, the challenge was building an execution that could showcase in a clear way our concept to present to the client. We felt like winning the yellow pencil when, by day's end, our project was the client's top pick (Sweet!).