Establish the brand/app in a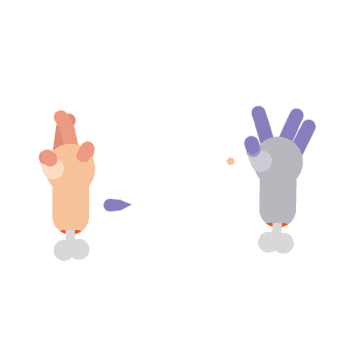 the app's unique narrative, highlight its distinctive selling points, and emphasize its advantages over competing apps.
Diving into a new app can seem daunting. This campaign humorously asserts you don't need extra fingers to master it, while also highlighting its standout features and benefits.
Serie of animations for social media
13 different hand signs.
Sound on for best experience and maybe laughs.
Available on Instagram.
Goal: raise engagement and awareness to the brand and the campaign.
Staff is constantly with customers and partners.
It's a light and easy way to create awareness to the brand and campaign.
Influences' Kit for Social Media.
Client |
3Cash

AD, Design and Animation |
Raf Potenza
This was my first campaign, although I had many years of experience as a Motion Graphics Designer, I had only worked in an ad agency for a single year.
Crafting this entirely on my own was exhilarating. Using humour to drive engagement and seeing the company embrace and share my creative assets was immensely rewarding.